When Copenhagen became wonderful – Poster artist Ib Antoni. April 1st – October 31st 2023
The smiling mermaid and the friendly royal guard, drawn in aesthetic 60's strokes and colours. Motifs that many still associate with Denmark's capital. But who created these iconic motifs? Discover the incredible story of poster artist Ib Antoni, who was world-famous in the 50s-70s but whose name has since been forgotten.
On the 50th anniversary of his death, the Museum of Copenhagen is showing an exhibition that goes behind the person Ib Antoni and his time. The exhibition includes both well-known works and never-before-exhibited original drawings and designs that helped put Denmark and Danish products on the world map.
The exhibition is a collaboration between the Copenhagen Museum and Antoni Legacy, which represents the artist and his works.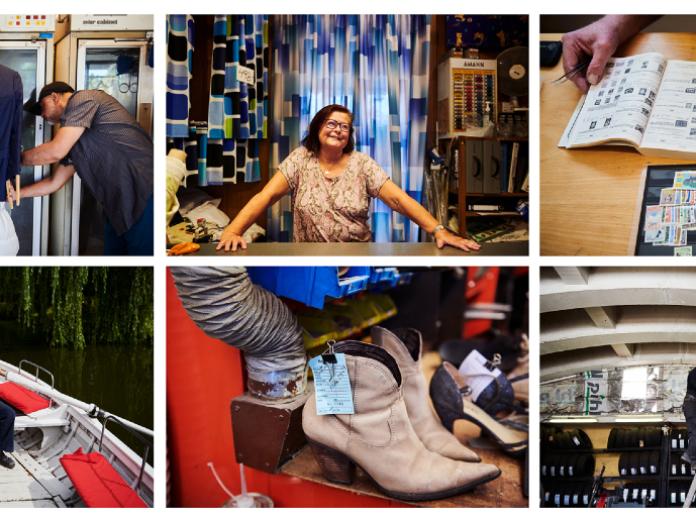 Min butik! Fotos fra Wongs Grill til RC Rens
På Københavns Museum viser Copenhagen Archive i den nye særudstilling 'Min butik! Fotos fra Wongs Grill til RC Rens' et helt nyt udvalg af fotografier fra de skjulte sider af Københavns kulturhistorie.
Fotoudstillingen viser publikum et helt nyt udvalg af billeder fra de skjulte sider af Københavns kulturhistorie. Oplev byens atmosfærefyldte forretninger, små lokale erhvervsvirksomheder og forlystelser ledsaget af fortællinger i ord og lyd. Alt sammen er indsamlet on location af fotograf Ulf Svane og historiker Mathias Kobberød Rasmussen gennem de seneste 3 år.
Stederne er vidnesbyrd om Københavns udvikling gennem de sidste mere end 100 år, og afspejler byens arkitektoniske udvikling og hverdagsliv i historisk perspektiv, levende fortalt af stedernes ejere og ansatte selv direkte til publikum.
Fredag den 1. december vil der være en åben fernisering med mad og drikke til alle gæster!